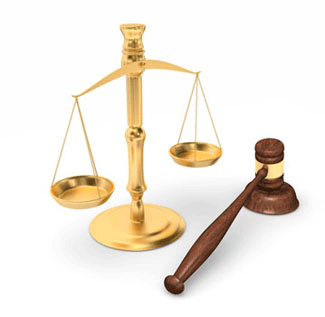 Elmiron Vision Lawsuits
File an Elmiron Lawsuit Against Johnson & Johnson
If you or a loved one has developed vision loss or eye problems as a result of taking Elmiron, you may have grounds to file an Elmiron eye lawsuit against Janssen Pharmaceuticals, a division of Johnson & Johnson Elmiron eye lawsuits and vision loss claims allow persons and families harmed by Elmiron eye damage to seek compensation for the medical expenses, pain, loss and suffering that have resulted from this dangerous drug.
Elmiron has been in wide use since 1996, when it was first approved by the FDA to treat interstitial cystitis (IC). A painful bladder condition, IC affects approximately a million Americans, mostly women. Elmiron is the only drug approved to treat IC at this time, and consumers and doctors alike trusted the drug as safe.
Emerging research shows Elmiron eye damage is commonplace among patients who have taken the drug for a number of years. Believed to be toxic to a particular part of the eye tissue, Elmiron causes eye problems such as blurriness, vision loss, and difficulty reading. Yielding $150 million in annual sales, Elmiron is a highly profitable drug for J&J.
Critics say J&J knew or should have known of the risk for Elmiron eye problems, and had a responsibility to warn consumers. Persons and families harmed by Elmiron vision loss are filing claims against J&J to recover damages and seek justice.
Elmiron Eye Lawsuits
If you or a member of your family developed vision problems while taking Elmiron, you may qualify to file an Elmiron eye lawsuit to recover compensation for damages you have suffered as a result of this dangerous drug. Filing a lawsuit is the only way to secure compensation for medical bills, lost time at work, pain, suffering and loss that have resulted from Elmiron vision loss. Our attorneys accept Elmiron eye lawsuits from around the United States, and offer no-cost, no-obligation Elmiron lawsuit case review for persons throughout the nation who match this description. To discuss your situation in detail with an attorney and to learn about Elmiron lawsuit time limits in your state, please complete our online contact form. One of our attorneys handling Elmiron lawsuits will contact you promptly.
Elmiron Vision Loss Lawsuits Are Not Class Action Lawsuits
Persons harmed by Elmiron eye problems frequently wonder if filing an Elmiron eye lawsuit will lead to meaningful compensation. Our attorneys offer assurance that Elmiron eye problems lawsuits will not be class action lawsuits, in which plaintiffs can expect merely a small, symbolic settlement. On the contrary, lawyers handling Elmiron lawsuits believe persons and family members of persons who have developed vision loss or other eye problems from Elmiron may be entitled to significant compensation. Elmiron eye lawsuits are likely to be consolidated as Multi-District Litigation (MDL), in which each claim will be handled on its own merit and compensation will be determined based on the degree of suffering of each plaintiff.
Elmiron Lawsuits: No Fees Unless We Collect for You
We will represent all persons involved in an Elmiron eye lawsuit on a contingency basis, meaning our lawyers never charge legal fees unless we win compensation in your case. For a free no-obligation consultation please fill out our short online contact form and one of our Elmiron attorneys for vision loss and eye damage will contact you to answer any of your questions.
No-Cost, No-Obligation Elmiron Lawsuit Case Review If You or a Loved One Suffered from Eye Problems or Vision Loss
OnderLaw, LLC is a St. Louis personal injury law firm handling serious injury and death claims across the country. Its mission is the pursuit of justice, no matter how complex the case or strenuous the effort. OnderLaw, LLC has represented clients throughout the United States in pharmaceutical and medical device litigation such as Pradaxa, Lexapro and Yasmin/Yaz, where the firm's attorneys held significant leadership roles in the litigation, as well as Actos, Truvada, Risperdal and others. OnderLaw, LLC won $197 million in three talcum powder ovarian cancer lawsuits in St. Louis in 2016 and other law firms throughout the nation often seek its experience and expertise on complex litigation.