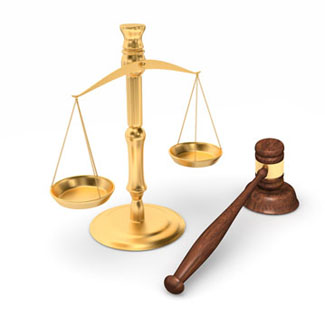 Being Unable To Drive Safely At Night Should Be Number One On The Elmiron Warning Label
Elmiron's online warning fails to convey the urgency of its toxicity
Saturday, August 21, 2021 - Studies are being commissioned by the legal representatives of Elmiron vision loss patients, and other interested parties, seeking to establish a connection between using Elmiron pentosan polysulfate sodium (PPS), a bladder pain drug, with going blind. Elmiron patients allege that taking the drug every day for years causes macular degeneration, a form of night blindness that prevents the victims from seeing well in less than optimal lighting conditions. The FDA recommended dosage for PPS is three times per day permanently for the rest of the patient's life. It takes three months or more for PPS to build up to a level sufficient to coat the mucosal lining in the bladder and relieve bladder pain. Elmiron's protective layer prevents toxic irritation.
Independent researchers at leading universities have found a connection between the drug and developing night blindness. They have identified a pattern of spots, called a constellation, on Elmiron patient's retinas that differentiate the condition from the more common diagnosis of age-related macular degeneration. Night blindness was considered a function of growing older. Scientists now are having second thoughts. A study conducted by researchers at the Department of Ophthalmology, at Northwestern University, in Chicago, Illinois concluded, "A novel drug-induced maculopathy has been associated with PPS use with a distinct clinical constellation that can be accurately identified with multimodal imaging." Studies that have come to similar conclusions are published in the Journal of Urology and at the UCLA Stein Eye Institute. and others. Individuals that have developed vision loss from taking Elmiron allegedly, are speaking with Elmiron Eye Attorneys to see if they qualify to file a claim seeking monetary damages.
According to DovePress.com, the details of the study are as follows: The study looked at the electronic health records of patients that were given PPS at the Northwestern University Opthalmology Clinic starting in 2002 and ending in 2019. 41 patients were grouped based on having some degree of maculopathy. The study analyzed the reason the patient gave for the visit, the degree of vision loss, and the length of time they were taking PPS. "Of the 40 patients that had imaging, 5 (12.5%) had features suspicious for PPS maculopathy." Elmiron-related Pigmentary maculopathy (PM) affects mostly women as they are prescribed the drug for bladder pain associated with childbirth. PM is believed to be permanent and progressive, regardless if a person stops taking PPS. Thousands of women have been prescribed the drug by physicians who thought the drug was safe.
OrthoElmiron.com has updated their warning to patients that should be considered carefully before starting on the drug. The website warns that pigmentary changes in the retina have been identified with long-term, and short-term use of Elmiron (PPS). They go on to warn that "cumulative dose appears to be a risk factor," meaning that the longer one has taken Elmiron, the greater the degree of vision loss. They go on to describe the reported symptoms as "difficulty reading, slow adjustment to low or reduced light environments, and blurred vision." The website fails to warn that being unable to see well at night can impair one's ability to drive safely and could put the lives of themselves, their loved ones, and the general public in extreme danger.
More Recent Elmiron Eye Lawsuit News:
Lawyers for Elmiron Eye Lawsuits
Attorneys handling Elmiron Eye lawsuits for leukemia, non-Hodgkin lymphoma, and multiple myeloma offer free, no-obligation case review for individuals and families who believe they may have grounds to file a Elmiron Eye lawsuit. Working on a contingency basis, these attorneys are committed to never charging legal fees unless they win compensation in your Elmiron Eye lawsuit. The product liability litigators handling Roundup claims at OnderLaw have a strong track record of success in representing families harmed by dangerous drugs and consumer products.