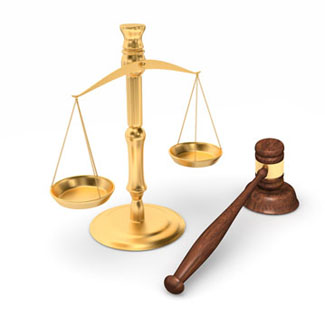 Doctors Should Have Warned Patients About The Possibility Of Elmiron Vision Loss
About 350 Elmiron eye lawsuits are in the works examining the complex scientic data
Friday, October 8, 2021 - As the Elmiron multidistrict litigation (MD) looks to focus on the science behind Elmiron vision loss, now would be a good time to summarize the facts and allegations that have been made against Janssen Pharmaceuticals and Johnson & Johnson for failing to warn consumers about the dangers of taking their bladder pain medicine. For more than twenty-five years, urologists have prescribed Elmiron (pentosan polysulfate sodium) to treat the pain caused by interstitial cystitis (IC) better known as painful bladder syndrome. The companies may have felt there was no need to warn consumers of the dangers that Elmiron presented to their eyesight as they enjoyed a monopoly as the only drug that was FDA approved to treat IC. Hundreds of women have filed Elmiron eye lawsuits claiming that the company had an obligation to warn about Elmiron vision damage after complaints were made to the company and the FDA about experiencing night vision damage.
There are many possible ways to treat IC, but doctors have taken the easy way out and written prescriptions for the Elmiron, despite knowing that it fails to work more than fifty percent of the time, and that most feelings of pain relief are due to the placebo effect. In February of 2021, a Kentucky woman filed suit alleging that Janssen and Johnson & Johnson fraudulently misrepresented the drug. The woman's attorney claimed that studies show that Elmiron is no more effective at treating IC than a placebo. The case also highlighted that until recently the defendants did not mention that anyone considering starting Elmiron should undergo an eyesight exam with an independent opthalmologist to check for any existing pigmentary maculopathy. Pigmentary maculopathy is when dark spots appear on the back part of the eye called the retina. Establishing a baseline for the condition allows doctors to periodically check to see if it is worsening after beginning Elmiron treatment. An eyesight test in the future indicating deteriorating eyesight may not do any good as studies suggest that Elmiron eye damage will continue to worsen even if the patient discontinues using the drug.
Doctors should advise IC patients to consider making lifestyle changes that may be more effective at treating painful bladder syndrome by taking highly toxic and dangerous drugs. Holistic practitioners recommend that avoiding eating spicy, acidic, foods and beverages could provide relief to the sensitive bladder lining. Other non-prescription drugs that could help are Super Aoe Capsules that are available now and may get full FDA approval as a recognized way to treat IC soon. Other dietary advisers recommend eating a gluten-free diet may help ease IC pain.
No matter what approach a patient chooses to take to treat their painful bladder, we know that Janssen Pharmaceuticals and Johnson & Johnson have done nothing until about one year ago to warn patients that were prescribed Elmiron. Studies have shown that Elmiron PPS registers a unique signature in the pattern of spots on the back of the retina that distinguish Elmiron eye damage from age-related macular degeneration. Cases have been consolidated in multidistrict litigation to select the best scientists to give expert medical testimony for each jury to make an informed decision and minimize being influenced by showmanship or puffery.
More Recent Elmiron Eye Lawsuit News:
Lawyers for Elmiron Eye Lawsuits
Attorneys handling Elmiron Eye lawsuits for leukemia, non-Hodgkin lymphoma, and multiple myeloma offer free, no-obligation case review for individuals and families who believe they may have grounds to file a Elmiron Eye lawsuit. Working on a contingency basis, these attorneys are committed to never charging legal fees unless they win compensation in your Elmiron Eye lawsuit. The product liability litigators handling Roundup claims at OnderLaw have a strong track record of success in representing families harmed by dangerous drugs and consumer products.