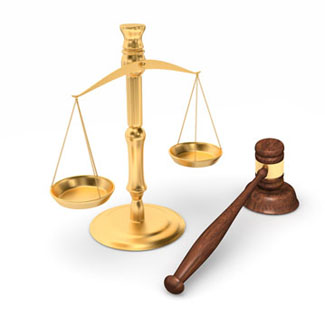 Doctors That Treat Interstitial Cystitis Pain With Elmiron Should Recommend Dietary Changes Instead
Women with IC should be aware that taking Elmiron to ease their bladder pain could cause irreversible night blindness
Monday, April 12, 2021 - A painful bladder condition called interstitial cystitis (IC) is the underlying conduction that doctors treat by prescribing Elmiron. Elmiron is manufactured by Janssen Pharmaceuticals, a subsidiary of the Johnson & Johnson family of companies. IC is considered to be a permanent condition and doctors have recommended that patients remain on Elmiron for their entire lives. Researchers fear that taking Elmiron may lead to developing maculopathy and macular degeneration, a condition that prevents one from seeing properly in less than optimal lighting conditions. Hundreds of plaintiffs have been organized into multidistrict legislation. Plaintiffs suffering from Elmiron Night Blindness blame the companies for failing to warn them, resulting in thousands of Elmiron vision lawsuits. IC affects mostly women and causes excruciating pain in the pelvic region and problems urinating. Rather than take the drug Elmiron, some women opt to treat their pelvic pain by eliminating certain foods and beverages.
The Interstitial Cystitis Association (ICA) tells IC patients to avoid drinking or eating: "coffee (caffeinated and decaffeinated), tea (caffeinated and decaffeinated), soda, alcohol, citrus juices, and cranberry juice. Foods and beverages containing artificial sweeteners. Hot peppers and spicy foods," because these foods cause IC flare-ups. According to ICA, it may take days, weeks, or months for a person's IC pain to improve. Patients are advised to stick with the elimination diet for at least three months. Coincidentally, it takes Elmiron three months or more to accumulate in the blood to levels where it may become effective. Even then, researchers believe Elmiron may be nothing more than a placebo since less than one-third of Elmiron patients report that the drug has helped them. Interestingly, ICA recommends that IC patients eat fruits and vegetables that may be acid and may cause IC flare-ups because they also are rich in beneficial antioxidants and nutrients.
In addition to fruits like oranges and apples, the ICA recommends that IC patients include certain foods in their diets. Almost all fruits and vegetables are recommended to help heal the underlying causes of IC. The ICA has developed an IC plate and recommends that IC patients eat equal portions of fruits, vegetables, grains, and meats. Twenty one easy to make IC meals can be found here: support.ichelp.org/site/PageNavigator/donorresources/21EasyICPlateMeals.html
Janssen Pharmaceuticals and Johnson & Johnson are accused of failing to warn patients of the dangers of taking Elmiron until it was far too late and the company had made hundreds of millions of dollars. The Ortho Elmiron website now warns potential users "Pigment changes in the retina of the eye referred to as pigmentary maculopathy has been reported with long-term use of Elmiron. Visual symptoms that have been reported include difficulty reading, slow adjustment to low or reduced light environments, and blurred vision. If you already have retinal pigment changes from other causes, it may be difficult to distinguish future retinal pigment changes if they occur."
More Recent Elmiron Eye Lawsuit News:
Lawyers for Elmiron Eye Lawsuits
Attorneys handling Elmiron Eye lawsuits for leukemia, non-Hodgkin lymphoma, and multiple myeloma offer free, no-obligation case review for individuals and families who believe they may have grounds to file a Elmiron Eye lawsuit. Working on a contingency basis, these attorneys are committed to never charging legal fees unless they win compensation in your Elmiron Eye lawsuit. The product liability litigators handling Roundup claims at OnderLaw have a strong track record of success in representing families harmed by dangerous drugs and consumer products.