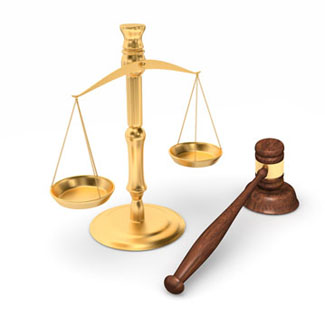 Elmiron Eye Damage Could Force A Person Out Of Work Or Cause Them To Injure Others At Work, At Play, Or While Driving
Elmiron vision damage may cause personal injury and death because it affects those in dangerous occupations and recreational interests
Tuesday, November 2, 2021 - Scientific studies that link Elmiron with gradually losing vision will be the test of whether or not plaintiffs that have filed Elmiron eye lawsuits against defendants Janssen Pharmaceuticals and their parent company Johnson & Johnson have validity. If the science holds up, thousands of lawsuits may be registered that claim taking Elmiron every day for years caused them to develop pigmentary maculopathy, a form of blurred day vision and night blindness. People with pigmentary maculopathy have trouble reading in less than optimal lighting conditions, seeing detailed objects during the day, and trouble driving at night. Being unable to see at night during the times when a vehicle's headlights are dimmed could have catastrophic life-threatening consequences for not only the Elmiron patient, but also for their family who might be passengers, and also for the other party or parties involved in the collision. Poor, blurred day vision could also cause injuries at work or during play. An individual that operates machinery for a living or works as a doctor or surgeon could be unable to perform their jobs due to Elmiron eye damage. Millions of drivers rely on their commercial driver's license that requires an annual eye sight examination to make a living. Firefighters, Airline Pilots and Air Traffic Controllers, Defense Force personnel, Police Officers, Physicians, Surgeons, Paramedics, Lifeguards, Construction workers, and Hospital staff all require excellent vision to do their jobs safely. Pigmentary maculopathy could force them out of work. Worse of all, a person with Elmiron vision damage may be unwilling to come forward and get an eyesight examination for fear of losing their job should the test show that they are going blind.
One woman who suffered all of the consequences of Elmiron vision lossdescribed to Canadian news how her occupation and recreational life were damaged because of her diminished eyesight. Catherine D'Andrea, a Canadian woman, has launched a class-action lawsuit against Janssen Pharmaceuticals and Johnson & Johnson, alleging taking Elmiron caused her eyesight damage. The lead plaintiff is an archeologist who can no longer distinguish shapes and is afraid of not being able to secure footing while working in the field. Ms. DAngrea also says that she can no longer pursue her passion for reading. The woman can not distinguish colors and brightness, and her vision is usually blurry, according to CTV News Canada. Ms. D also worries that she may injure herself by falling down a flight of stairs someday. Catherine D stopped taking Elmiron immediately after making the connection between her worrisome eyesight diagnosis and taking the bladder pain medicine, but that may not matter. Studies show that Elmiron's vision damage could worsen permanently even if a person discontinues using the medication. CTV Canada lists several scientific studies that support Elmiron claims. One study shows that about 25% of Elmiron patients suffer macular degeneration. Another study claims that Elmiron leaves a unique signature of spots on the back of the eye called the retina which distinguishes Elmiron vision damage from common maculopathy. Another study supports the theory that Elmiron vision damage will continue to progress even after the patient stops taking the drug.
More Recent Elmiron Eye Lawsuit News:
Lawyers for Elmiron Eye Lawsuits
Attorneys handling Elmiron Eye lawsuits for leukemia, non-Hodgkin lymphoma, and multiple myeloma offer free, no-obligation case review for individuals and families who believe they may have grounds to file a Elmiron Eye lawsuit. Working on a contingency basis, these attorneys are committed to never charging legal fees unless they win compensation in your Elmiron Eye lawsuit. The product liability litigators handling Roundup claims at OnderLaw have a strong track record of success in representing families harmed by dangerous drugs and consumer products.