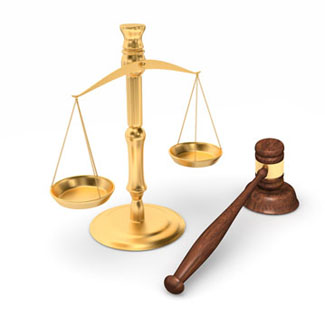 Elmiron Vision Damage Lawsuits Are Proceeding Through The Discovery Process
There are currently around 250 Elmiron pentosan polysulfate sodium (PPS) lawsuits consolidated into multidistrict litigation (MDL)
Tuesday, August 31, 2021 - Taking Elmiron has been linked to developing pigmentary macular degeneration, or night blindness. The Elmiron cases are like other mass tort lawsuits in MDL where plaintiffs have common damages from taking a drug, using a product, or having a medical device implanted in them. For example, Swiss drug manufacturer Sanofi faces thousands of lawsuits that accuse them of fraud and negligence by plaintiffs that have taken Zantac heartburn medicine and have developed cancer. Johnson & Johnson faces more than 30,000 women with ovarian cancer that alleged that the company's baby powder was the cause. The outcomes of the trials may hinge on the credibility of the complex science underlying each claim. Elmiron vision damage lawyers expect MDL plaintiffs to surpass 1000 in the coming months and possibly many more. More and more people that take Elmiron are becoming aware that the drug may have caused their vision problems. Macular degeneration was once considered age-related, but today scientists have shown that taking Elmiron causes the condition.
One reason MDL is so attractive is that it allows the judge to question expert scientific witnesses from both sides. The judge then has around six months to deliberate on which ones will present concrete scientific evidence. MDL seeks to weed out those experts whose conclusions may be based on emotion and not science and have the potential to inflame a jury's anger towards a company. MDL aims to understand Elmiron vision loss or the facts that support otherwise. It is not up to the MDL judge to decide right or wrong, as that is left to each jury. In MDL, each case goes before a judge and jury one by one, unlike a class-action lawsuit. Another reason to consolidate mass tort cases into MDL is that the judge first establishes a discovery plan, which according to the Elmiron PPS MDL, "is intended to conserve judicial and party resources, eliminate duplicative discovery, serve the convenience of the parties and witnesses, and promote the just and efficient conduct of this litigation."
In the Elmiron MDL, plaintiffs consist of mostly women that have been prescribed Elmiron PPS for a condition known as interstitial cystitis (IC), better known as painful bladder syndrome that may occur immediately after childbirth. Women claim that Elmiron caused them to develop pigmentary maculopathy, a permanent, irreversible form of blindness in less than optimal lighting conditions. Being unable to see perfectly at night could lead to having an automobile accident resulting in injury or death. Janssen Pharmaceuticals, a subsidiary of Johnson & Johnson, failed to acknowledge or warn their patients that such a condition could result from taking their drug. The company's website was updated in June of 2020 to reflect the vision damage side effects of Elmiron. The lawsuits state that had the plaintiff known about the side effects of going blind, they would not have accepted the prescription.
More Recent Elmiron Eye Lawsuit News:
Lawyers for Elmiron Eye Lawsuits
Attorneys handling Elmiron Eye lawsuits for leukemia, non-Hodgkin lymphoma, and multiple myeloma offer free, no-obligation case review for individuals and families who believe they may have grounds to file a Elmiron Eye lawsuit. Working on a contingency basis, these attorneys are committed to never charging legal fees unless they win compensation in your Elmiron Eye lawsuit. The product liability litigators handling Roundup claims at OnderLaw have a strong track record of success in representing families harmed by dangerous drugs and consumer products.