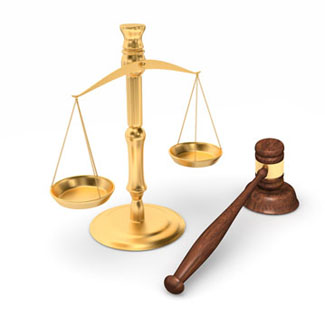 Elmiron Vision Damage Lawsuits Rely On Complex Scientific Concepts
The time has come when experts will testify next week about their Elmiron vision studies
Wednesday, September 22, 2021 - Hundreds of cases against drug maker Janssen Pharmaceuticals and Johnson & Johnson that allege Elmiron eye problems, have been consolidated in multidistrict litigation (MDL) in New Jersey. On September 30 of this year, U.S. District Judge Brian R. Martinotti in the District of New Jersey will begin Daubert hearings with "Science Day." Medical experts from both sides will give sworn scientific testimony about their studies about anti-interstitial cystitis (IC) drug Elmiron. Since 1996, Elmiron (pentosan polysulfate sodium), is the only drug to be prescribed by doctors to women suffering from chronic bladder pain. Studies from Kaiser Permanente indicate that approximately one in four women that have taken the drug for more than a year have experienced pigmentary maculopathy, a permanent, progressive, degenerative, and irreversible form of night blindness. Patients with pigmentary maculopathy have developed spots on the retina, the back part of the eyeball responsible for processing light. Women with Elmiron vision loss claim that they were deceived by the company and also their doctors into believing that the drug was safe. Studies indicate that the more Elmiron one takes, the greater the vision damage. If you or a loved one have developed vision damage and has difficulty reading or driving at night, you should see an opthalmologist for a diagnosis. You may wish to take the results of your vision test to an Elmiron eyesight damage lawyer for a review of your situation. Others have found that they may be entitled to seek lump-sum monetary damages as the companies failed to warn them of the life-threatening side effects of losing their vision.
Personal injury cases, sometimes numbering in the thousands of plaintiffs, are usually organized in multidistrict litigation (MDL) when plaintiffs claim similar damages against the same manufacturer. Such cases involve complex scientific concepts that a jury of ordinary citizens may have difficulty understanding. When a drug causes side effects that are worse than the disease or condition it was intended to cure or treat, the science needs to be decided in a special session called a Daubert hearing. The Daubert hearing allows a federal judge to listen to sworn testimony from experts from both sides. The actual testimony may only take a few days or a week, but the judge may work on the particulars for six months or more. Scheduling Daubert hearings as soon as possible is important to keep the process moving forward, and to get the first bellwether trials scheduled.
Janssen Pharmaceuticals and Johnson & Johnson have enjoyed a monopoly for Elmiron since the drug's FDA approval more than two decades ago. Their Elmiron gravy train may be coming to an end soon as a company has just received "emergency approval" from the US Food and Drug Administration to start selling organic, natural, Super Aloe Vera Capsules to women with IC to help alleviate their pain. Desert Harvest is selling the product they claim "is 100% natural and pure aloe vera in its most concentrated form. According to the company, "Multiple studies have shown that the product helps relieve IC symptoms such as pelvic pain, urethral burning, and urgency and frequency of urination in a large majority of patients," BioSpace.com reported.
More Recent Elmiron Eye Lawsuit News:
Lawyers for Elmiron Eye Lawsuits
Attorneys handling Elmiron Eye lawsuits for leukemia, non-Hodgkin lymphoma, and multiple myeloma offer free, no-obligation case review for individuals and families who believe they may have grounds to file a Elmiron Eye lawsuit. Working on a contingency basis, these attorneys are committed to never charging legal fees unless they win compensation in your Elmiron Eye lawsuit. The product liability litigators handling Roundup claims at OnderLaw have a strong track record of success in representing families harmed by dangerous drugs and consumer products.