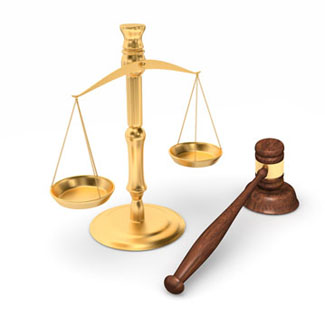 Is It Possible Elmiron's Bladder Pain Relief May Be Only Psychosomatic?
Only one-third of Elmiron patients experience a reduction of interstitial cystitis pain more than half
Sunday, March 28, 2021 - Elmiron (pentosan polysulfate sodium) is prescribed to patients, women mostly, that suffer from interstitial cystitis (IC). Another name for IC is painful bladder syndrome. According to the National Health Service in the UK, "Interstitial cystitis is a poorly understood bladder condition that causes long-term pelvic pain and problems peeing. It's also known as painful bladder syndrome or bladder pain syndrome. The condition tends to first affect people in their 30s and 40s, and is much more common in women than men." Since Elmiron's FDA approval in September of 1996, Janssen Pharmaceuticals has enjoyed a monopoly on manufacturing and selling the drug and has made millions of dollars in profits. Hundreds of Elmiron patients have filed suit against Janssen for failing to warn them of the drug's vision loss side effects until recently. The Elmiron warning now confirms the allegations that have been made linking the drug to macular degeneration and maculopathy. These two conditions result in a person having difficulty seeing in sub-optimal lighting conditions such as reading or driving at night. "Researchers claim that upwards of 20% of the millions of women that have taken Elmiron over the years will experience eyesight damage to one degree or another," according to AboutLawsuits.com. This could mean hundreds of thousands of lawsuits could be filed by women with the condition that have been misdiagnosed as being due to attaining old age.
Despite the seriousness of Elmiron causing a patient's vision damage, it is equally disconcerting that Elmiron may not even work to help bladder pain. Janssen pharmaceutical's studies, and others, have shown that the drug is ineffective in two-thirds of the patients that take it and that their pain relief may be mostly psychosomatic. The company reported: "38% of patients who received Elmiron, and 18% of patients who received placebo showed greater than 50% improvement in bladder pain. Elmiron must be taken three times per day forever. Stopping taking Elmiron may not improve a patient's vision loss. Elmiron must build up in the bloodstream for three months before it becomes effective.
Elmiron patients that have experienced eyesight damage are hiring Elmiron Blindness Lawyers to file lawsuits against Janssen Pharmaceuticals and their parent company Johnson & Johnson. Elmiron lawsuits that will be filed in the coming months are expected to be grouped into multidistrict litigation (MDL) to streamline administrative and discovery procedures. MDL is used to avoid wasting the court's time by repeating the scientific complexities of product liability lawsuits. With MDL, a judge will select several cases from both sides as bellwether cases. The jurys' reactions to the evidence can influence a defendant's future settlement offer. In a recent highly-publicized case, Monsanto and Bayer Inc. were held liable in three out of three bellwether Roundup herbicide trials. Jurors awarded three plaintiffs hundreds of millions of dollars. The jury awards and adverse publicity prompted Bayer to make settlement offers of over $12 billion to plaintiffs with Roundup herbicide cancer.
More Recent Elmiron Eye Lawsuit News:
Lawyers for Elmiron Eye Lawsuits
Attorneys handling Elmiron Eye lawsuits for leukemia, non-Hodgkin lymphoma, and multiple myeloma offer free, no-obligation case review for individuals and families who believe they may have grounds to file a Elmiron Eye lawsuit. Working on a contingency basis, these attorneys are committed to never charging legal fees unless they win compensation in your Elmiron Eye lawsuit. The product liability litigators handling Roundup claims at OnderLaw have a strong track record of success in representing families harmed by dangerous drugs and consumer products.