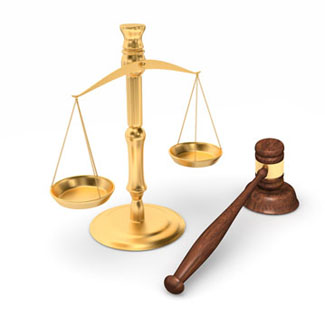 The Science Points To An Elmiron Macular Degeneration Connection
Authoritative legal sources are confident of the connection between taking Elmiron and being unable to see
Wednesday, October 6, 2021 - Law.com reports that the science underlying about 250 Elmiron eye lawsuits is "particularly strong" suggesting that taking Elmiron (pentosan polysulfate sodium) to treat interstitial cystitis causes pigmentary maculopathy. New York legal Examiner.com tells us the number of cases filed could increase over the months to come. "The number of lawsuits filed against Elmiron manufacturer Janssen Pharmaceuticals continues to increase. According to a recent case management order filed on July 16, 2021, a total of 310 federal cases and 51 state cases are pending so far, with more expected in the coming months." Multiple studies indicate that taking Elmiron daily for more than a year can cause eyesight damage leading to permanent, irreversible, and progressively worsening eyesight. One study that is sure to be highlighted by plaintiff attorneys was published a couple of years ago in Forbes magazine and suggested the link between PPS and macular degeneration. "A 2018 study by Nieraj Jain, M.D, Assistant Professor of Ophthalmology, Emory University School of Medicine, Emory Eye Center, reported reading difficulty and visual changes--especially under dark conditions--among six patients who had been taking the drug, Elmiron (pentosan polysulfate sodium, PPS) for an average of 15 years (range of 12-20 years). Several other studies back up the Emory university findings.
Lawsuits against Janssen Pharmaceuticals and Johnson & Johnson are consolidated into multidistrict litigation (MDL) with U.S. District Judge Brian Martinotti presiding in New Jersey. Elmiron pigmentary maculopathy could have been misdiagnosed as being naturally occurring and age-related for decades, meaning the number of Elmiron vision damage victims could be in the thousands. Elmiron lawsuits may be filed directly to the New Jersey court from all around the nation which could lead to a much larger plaintiff pool by the time the first bellwether cases come to court in January of 2023. The companies are accused of failing to warn consumers of what they knew or had an obligation to know about Elmiron PPS causing progressive degenerative vision damage. Individuals that suspect they have developed macular degeneration should contact an Elmiron eye damage lawyer for a free consultation at no cost or obligation. Prospective plaintiffs should be able to present a diagnosis of pigmentary maculopathy from a licensed independent ophthalmologist and a record of being prescribed and purchasing Elmiron.
Pigmentary maculopathy is a type of vision damage where the victim gradually loses their ability to see details of what they are looking at in lighting conditions that are less than optimal and also have difficulty seeing at all at night. Interstitial cystitis (IC) is chronic bladder pain. Urologists have prescribed Elmiron to their patients for decades despite the drug producing the desired pain relief in only one in four patients. To make matters worse, Elmiron must be taken for three months or more before pain relief can be expected. Most IC sufferers would be better off addressing the source of their bladder pain and eating a healthier diet.
More Recent Elmiron Eye Lawsuit News:
Lawyers for Elmiron Eye Lawsuits
Attorneys handling Elmiron Eye lawsuits for leukemia, non-Hodgkin lymphoma, and multiple myeloma offer free, no-obligation case review for individuals and families who believe they may have grounds to file a Elmiron Eye lawsuit. Working on a contingency basis, these attorneys are committed to never charging legal fees unless they win compensation in your Elmiron Eye lawsuit. The product liability litigators handling Roundup claims at OnderLaw have a strong track record of success in representing families harmed by dangerous drugs and consumer products.