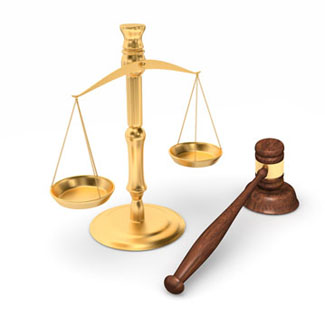 Women Are Filing Elmiron Vision Damage Lawsuits
Janssen Pharmaceuticals has enjoyed a monopoly on manufacturing and selling Elmiron for more than two decades and waited until 2020 to begin alerting consumers of the vision damage risks
Sunday, March 7, 2021 - Hundreds of individuals have filed Elmiron vision loss lawsuits against Janssen Pharmaceuticals that allege the regular and long-term use of Elmiron led them to develop a form of blindness. If you are experiencing vision impairment, particularly having trouble seeing and driving at night, you should visit an ophthalmologist for a macular degeneration screening. Establishing a record of your eyesight condition is critical as Elmiron-related vision damage has a unique signature that could identify the drug as the cause of vision problems.
Major developments have happened for users of the anti bladder pain drug Elmiron in 2021. One lawsuit filed in New York by Marianne Benvenuti, alleges that using Elmiron daily for many years led her to develop permanently cloudy and blurry vision. Elmiron patients experiencing eyesight damage have told their attorneys that they feared having to do common activities like driving at night or walking downstairs due to vision blurriness. She also said that it takes her much more time to try and distinguish smaller items. The plaintiff took Elmiron for nearly a decade before learning that her vision problems were related to Elmiron. The lawsuit also alleged that Janssen Pharmaceuticals knew of Elmiron's vision damage years ago and neglected to warn consumers. Patients that take Elmiron reportedly suffer from permanent, irreversible vision damage called maculopathy and macular degeneration. Macular degeneration was and still is thought to be a natural effect of the aging process. Many cases of age-related macular degeneration, however, may now be attributable to having used Elmiron, particularly those cases involving women. The lawsuit further alleges, "Johnson & Johnson and its Janssen Pharmaceuticals subsidiary failed to adequately investigate the threat Elmiron poses to vision, or warn about the risk users may be left with an irreversible retinal injury and vision impairment," according to About Lawsuits.com. Lawsuits further point to studies that claim that the more one takes Elmiron, the greater the vision damage and that stopping taking Elmiron will not stop the progression of the condition.
Elmiron is prescribed to treat interstitial cystitis (IC), better known as painful bladder syndrome. MayoClinic.com describes the condition as, "Interstitial cystitis (IC) is a chronic condition causing bladder pressure, bladder pain and sometimes pelvic pain. The pain ranges from mild discomfort to severe pain. The condition is a part of a spectrum of diseases known as painful bladder syndrome." The symptoms of IC include, "Interstitial cystitis signs and symptoms include: "pain in your pelvis or between the vagina and anus in women, pain between the scrotum and anus in men (perineum), chronic pelvic pain, the persistent, urgent need to urinate, frequent urination, often of small amounts, throughout the day and night (up to 60 times a day), pain or discomfort while the bladder fills and relief after urinating, and pain during sexual intercourse," according to MC.
More Recent Elmiron Eye Lawsuit News:
Lawyers for Elmiron Eye Lawsuits
Attorneys handling Elmiron Eye lawsuits for leukemia, non-Hodgkin lymphoma, and multiple myeloma offer free, no-obligation case review for individuals and families who believe they may have grounds to file a Elmiron Eye lawsuit. Working on a contingency basis, these attorneys are committed to never charging legal fees unless they win compensation in your Elmiron Eye lawsuit. The product liability litigators handling Roundup claims at OnderLaw have a strong track record of success in representing families harmed by dangerous drugs and consumer products.