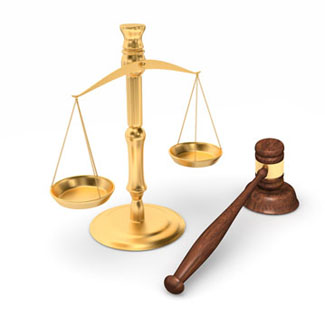 Women Taking Elmiron May Develop Irreversible Central Vision Damage
Doctors continue to prescribe Elmiron despite the warnings that it causes central vision damage rendering the victim legally blind
Wednesday, January 5, 2022 - Women with interstitial cystitis (IC), better known as painful bladder syndrome, suffer from symptoms that make it impossible to live life normally. Not only is there near-constant pain, but women with IC also feel the need to urinate more than twenty times per day and are housebound. Women with IC also disengage from having sexual intercourse because it is too painful. IC symptoms affect the most important aspects of life and leave a woman unable to engage in a career, hold a job, be a mother, or a spouse. IC strikes women after childbirth. Those with IC will try anything to make it go away and get their life back.
Since 1996, the Food and Drug Administration approved Elmiron pentosan polysulfate sodium (PPS) to alleviate IC pain. Elmiron must be taken daily for three months or more to build up in the bloodstream before pain relief can be expected. A recent lawsuit challenged the efficacy of Elmiron by alleging that scientific studies indicate that Elmiron is nothing more than a placebo. This may help to explain why for more than twenty years there has been no competitive brand or generic form of the drug and Janssen Pharmaceuticals and Johnson & Johnson has had a monopoly on Elmiron sales. During that time, the companies ignored complaints being made by women that were developing pigmentary maculopathy, a form of night blindness from taking the drug regularly for more than a year.
In June of 2020, the Elmiron website was updated to warn women about Elmiron vision loss. They now tell readers to expect eyesight damage among many other serious side effects., "Taking Elmiron may be associated with pigment changes in the retina of the eye that may continue even after stopping treatment, (like) difficulty reading, your vision takes longer to adjust to low or reduced light, blurred vision." Millions of women with IC that were prescribed by Elmiron have developed vision damage and filed lawsuits against Janssen Pharmaceuticals and Johnson & Johnson seeking lump-sum monetary compensation. Others that have taken Elmiron have filed class-action lawsuits seeking money to pay for ongoing vision testing since it is unknown what percentage of women that take Elmiron will develop pigmentary maculopathy. Elmiron continues to be prescribed by urologists but physicians must alert their patients to also see an eye doctor regularly to get an Elmiron maculopathy exam to establish a baseline and for future comparison. If the tests show macular deterioration, Elmiron should be stopped, however, the vision damage may continue to worsen. The more Elmiron a patient takes the more severe the maculopathy may become. The company website warns to stay within the dosage the doctor prescribed. Elmiron may cause central vision damage so severe that the patients can be declared legally blind. More than 675 women with pigmentary maculopathy have filed Elmiron eye lawsuits and have been organized in multidistrict litigation (MDL) allegedly suffering from Elmiron eye damage.
More Recent Elmiron Eye Lawsuit News:
Lawyers for Elmiron Eye Lawsuits
Attorneys handling Elmiron Eye lawsuits for leukemia, non-Hodgkin lymphoma, and multiple myeloma offer free, no-obligation case review for individuals and families who believe they may have grounds to file a Elmiron Eye lawsuit. Working on a contingency basis, these attorneys are committed to never charging legal fees unless they win compensation in your Elmiron Eye lawsuit. The product liability litigators handling Roundup claims at OnderLaw have a strong track record of success in representing families harmed by dangerous drugs and consumer products.