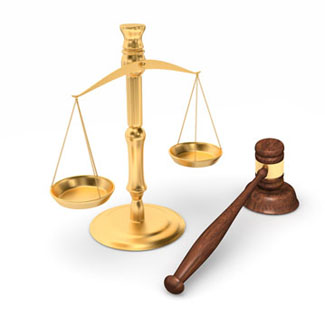 Add Permanent and Irreversible To Describe Alleged Elmiron, Pentosan Polysulfate Sodium (PPS) Eyesight Damage
A plaintiff claims that Elmiron is no more effective in treating interstitial cystitis (IC) than a placebo
Wednesday, March 3, 2021 - And another person has filed a lawsuit claiming that the eyesight damage caused by taking Elmiron is permanent and irreversible. A Kentucky woman that took anti-IC drug Elimron for almost a decade has filed a lawsuit that claims Janssen Pharmaceuticals fraudulently misrepresented it. The plaintiff claims that studies show that Elmiron is no more effective at treating IC than a placebo. This revelation comes in addition to claiming that taking Elmiron caused her permanent, irreversible eyesight damage. In documents filed in the United States District Court in New Jersey on February 18, 2021, Brenda Perkins, a Kentucky woman, claims that taking Elmiron caused her permanent and irreversible eyesight damage. The plaintiff had been taking the drug from 2012 to 2020 after being prescribed by her physician without warning of the potential for eyesight damage. There was also no warning of the need to closely monitor the patient's eyesight to detect any early eyesight damage. Attorneys for the plaintiff wrote, "Elmiron injured the Plaintiff by causing harmful, but latent, irreversible damage to the retina, including maculopathy and resulting in severely impaired vision," according to About Lawsuits.com.
"In addition to the serious safety risks associated with Elmiron, early clinical studies relied upon by Defendants to support the approval of the drug failed to demonstrate Elmiron was an efficacious treatment for IC. Elmiron is no more effective than a placebo for the treatment of IC, additional studies demonstrate." the court document revealed. Women that have taken Elmiron daily for many years and have been misdiagnosed as having age-related macular degeneration, may benefit by speaking with an Elmiron Eyesight Damage Attorney to see if they qualify to file a claim.
It was not until 2020, more than two decades after Janssen first received FDA approval as the only company able to sell Elmiron, that the company recognized the complaints and updated its website to reflect the eyesight damage risks that Elmiron poses. The website acknowledges the risks and tells readers, "Visual symptoms that have been reported include: difficulty reading, slow adjustment to low or reduced light environments, and blurred vision. Pigment changes in the retina of the eye (also referred to as pigmentary maculopathy in medical journal articles) have been reported with long-term use of ELMIRON."
The extent of the eyesight damage caused allegedly from using Elmiron anti bladder pain medicine is starting to be uncovered little by little. At first, Elmiron users thought their night vision impairment could be chalked up to getting older as doctors diagnosed their condition as age-related macular degeneration. Thousands of patients have been diagnosed with such eyesight conditions. It is now suspected that a percentage of those misdiagnosed were experiencing the damaging side effects of taking Elmiron for many years. Researchers are also now discovering that the longer a person has been taking Elmiron, the greater the eyesight damage.
More Recent Elmiron Eye Lawsuit News:
Lawyers for Elmiron Eye Lawsuits
Attorneys handling Elmiron Eye lawsuits for leukemia, non-Hodgkin lymphoma, and multiple myeloma offer free, no-obligation case review for individuals and families who believe they may have grounds to file a Elmiron Eye lawsuit. Working on a contingency basis, these attorneys are committed to never charging legal fees unless they win compensation in your Elmiron Eye lawsuit. The product liability litigators handling Roundup claims at OnderLaw have a strong track record of success in representing families harmed by dangerous drugs and consumer products.