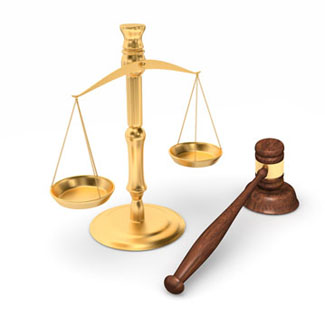 Dangerous Drug Elmiron Slipped Past The FDA
Doctors that prescribe dangerous drugs assume the FDA has done their job and adequately warned consumers
Tuesday, January 19, 2021 - The US Food and Drug Administration may occasionally fail to take a health threat seriously. This may have been the case recently when the agency looked the other way and declared Monsanto's roundup herbicide safe for human use and consumption. The FDA has also failed to regulate the cosmetics industry in allowing Johnson & Johnson to sell talcum powder the company suspected could contain asbestos, a known carcinogen. Another recent and potentially enormous gaffe and lack of regulation by the FDA may have occurred in the agency's lack of regulation of Janssen Pharmaceutical's anti bladder pain drug Elmiron. For years the company listed Elmiron's side effects as "none," and for two decades, the company enjoyed a monopoly over the drug's sales in the US. Only recently have Janssen and its parent company Johnson & Johnson, been forced to update Elmiron's warning label to include causing maculopathy, a form of night blindness. People with macular degeneration find it increasingly difficult to see in less than optimal lighting conditions and have difficulty reading and driving at night. The longer one has taken Elmiron, the greater the degree of eyesight damage, and discontinuing taking the drug will not reverse the damage. For decades, macular degeneration was blamed on a person's advancing age, but now can be attributed to taking Elmiron.
Elmiron is a drug that is prescribed by doctors to patients, women in particular, that have a type of severe, chronic bladder pain called interstitial cystitis (IC). Women must take Elmiron every day for the rest of their lives, or the bladder pain could return and sometimes be much worse. Elmiron must be taken for at least three months before any positive pain reduction because the drug must build up in the blood like an antiviral medication. For a free no obligation consultation, national attorneys are helping Americans with Elmiron Eye lawsuits.
Politics aside, other countries appear to be taking a more aggressive position than the US FDA in monitoring dangerous drugs and alerting the public to dangerous drugs, environmental contaminants, and dangerous medical devices. Health Canada, Canada's equivalent to the FDA, has recently demanded the company place a stricter warning for consumers about Elmiron. The Canadian health watchdog agency has advised doctors not to prescribe the drug to patients with a history of macular degeneration. In the summer of 2019, the European Medicines Agency had demanded Janssen add a macular degeneration warning to the drug sold in Europe.
Patients that have taken Elmiron for many years and experienced eyesight damage have contacted Elmiron eyesight damage lawyers to file claims against the drug's manufacturer. Plaintiffs allege Janssen Pharmaceutical knew or had an obligation to know and warn consumers of the dangers of the drug from the first day. Consumers and doctors that prescribe dangerous drugs assume the FDA has thoroughly tested the drug and that the side effects are labeled, but sometimes this is not the case. Dangerous drugs slip through the cracks of FDA regulations every day, and plaintiffs may seek to hold the drug manufacturer accountable for their negligence.
More Recent Elmiron Eye Lawsuit News:
Lawyers for Elmiron Eye Lawsuits
Attorneys handling Elmiron Eye lawsuits for leukemia, non-Hodgkin lymphoma, and multiple myeloma offer free, no-obligation case review for individuals and families who believe they may have grounds to file a Elmiron Eye lawsuit. Working on a contingency basis, these attorneys are committed to never charging legal fees unless they win compensation in your Elmiron Eye lawsuit. The product liability litigators handling Roundup claims at OnderLaw have a strong track record of success in representing families harmed by dangerous drugs and consumer products.