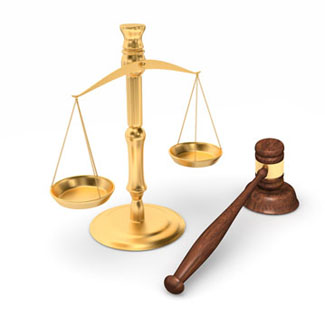 Opthamoligists Believe Elmiron Causes Permanent Eyesight Damage
The American Academy of Ophthalmology has studied Elmiron's side effects and concluded that the drug causes night blindness and possibly worse
Wednesday, January 27, 2021 - Millions of women in the United States have been prescribed to take Elmiron to treat severe, chronic bladder and urinary tract pain. Janssen Pharmaceuticals, a subsidiary of health care product giant Johnson & Johnson, has enjoyed a monopoly as the only drug that is FDA approved to treat the condition. Over the years women that have taken Elmiron have developed macular degeneration, a permanent worsening of the ability to see in less than optimal lighting conditions. Experts believe that the longer one has taken the drug, the greater the eyesight degeneration, and stop taking the drug will not help. Plaintiffs suing Janssen have linked Elmiron to causing eyesight damage and seek monetary damages. Elmiron eyesight damage lawyers are interviewing people that have taken Elmiron and are losing their eyesight.
According to the American Academy of Ophthalmology (AAO), the definitive source for scientific facts about the eye, Elmiron can cause progressive, degenerative night blindness. Elmiron patients have been developing macular degeneration at an alarming rate. The AAO wrote: "(Elmiron (pentosan polysulfate sodium) widely prescribed for a bladder condition for decades, now appears to be toxic to the retina, the light-sensing tissue at the back of the eye that allows us to see. ... and could be associated with retinal damage, three ophthalmologists conducted a review of patients at Kaiser Permanente in Northern California. They found that about one-quarter of patients with significant exposure to Elmiron showed definite signs of eye damage and that this medication toxicity could masquerade as other known retinal conditions, such as age-related macular degeneration or pattern dystrophy."
Elmiron blindness lawsuits against Janssen Pharmaceuticals and Johnson & Johnson have been consolidated in multidistrict litigation (MDL) to streamline repetitive administrative procedures and to organize the scientific facts about Elmiron's side effects. MDL is not a class action lawsuit and each case is considered individually or as part of small groups of nearly identical circumstances. Legal experts believe that tens or hundreds of thousands of Elmiron patients that have developed macular degeneration will come forward to join forces in the months to come.
Law 360.com described the MDL in a recent article. "In a Tuesday order, the U.S. Judicial Panel on Multidistrict Litigation appointed U.S. District Judge Brian Martinotti to oversee the lawsuits, which allege that Elmiron, used to treat chronic bladder infection called interstitial cystitis, causes eye problems." If you or a loved one have taken Elmiron and have developed eyesight damage like difficulty reading with sub-optimal lighting or difficulty driving at night, you should speak with an Elmiron blindness attorney. Elmiron is available by prescription and the pharmacist that sold the drug should have your Elmiron medical history. A report by an independent ophthalmologist should also contain a record of the gradual degeneration of your eyesight. Macular degeneration was thought to be age-related, however, taking Elmiron allegedly accelerates the condition.
More Recent Elmiron Eye Lawsuit News:
Lawyers for Elmiron Eye Lawsuits
Attorneys handling Elmiron Eye lawsuits for leukemia, non-Hodgkin lymphoma, and multiple myeloma offer free, no-obligation case review for individuals and families who believe they may have grounds to file a Elmiron Eye lawsuit. Working on a contingency basis, these attorneys are committed to never charging legal fees unless they win compensation in your Elmiron Eye lawsuit. The product liability litigators handling Roundup claims at OnderLaw have a strong track record of success in representing families harmed by dangerous drugs and consumer products.