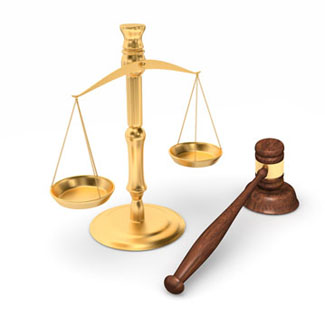 Two More Canadian Women Report Elmiron Related Blindness
The symptoms of pigmentary maculopathy and macular degeneration are similar in Canada and the United States
Monday, February 22, 2021 - Elmiron is an anti-bladder pain sold around the world. For decades, Johnson & Johnson (JNJ), the parent company of the drug's maker, enjoyed a pure monopoly as the only FDA-approved drug on the market to treat interstitial cystitis (IC). IC is a painful condition caused by damage to the delicate lining of the bladder and is experienced mostly by women after bearing children. Medical experts fear that the longer one takes Elmiron, the greater their vision damage will be and that stopping taking the drug will not reverse the damage done to their vision.
People in Canada are now reporting that they are experiencing permanent vision damage like women in the United States. Health Canada (HC) warned ophthalmologists and other health care workers about the newly discovered side effects. "These changes may be irreversible, and retinal and vision changes may progress even after cessation of therapy," According to HC. Many have file lawsuits accusing Janssen Pharmaceuticals, the maker of Elmiron, and JNJ of failing to warn them of the vision damage the drug can cause. Women are experiencing difficulty functioning in less than optimal lighting conditions while reading or driving at night.
Two Canadian women recently described their Elmiron-related blindness horror stories to CTV News in Canada. One of the women, professional archeologist Catherine D'Andrea, told CTV, "It started with distortion of lines, and that progressively got worse. I am worried driving. I am worried about my ability to walk up and down stairs," and she is having difficulty doing her work, according to CTV. Another Canadian woman, shop owner Lorean Pritchard, told the News that she has experienced similar vision loss. "I just noticed over time that I wasn't seeing as clearly as I should have. I am a passionate reader, that is my number-one love." Pritchard now has difficulty reading and driving at night, according to the news. "It has been very stressful."
Thousands of women in hundreds of countries have been prescribed Elmiron and taking the drug for decades. The drug has the unique characteristic that like an antiviral drug, it has to be taken for months before it has built up sufficiently in the blood to affect pain relief. A recent study published by Science Daily reports that three ophthalmologists studying the topic found up to 25% of women who have taken Elmiron have experienced permanent, progressive, and irreversible vision damage. Elmiron vision damage attorneys are available for free, no-cost, no-obligation interviews to see if you qualify to file a lawsuit against Janssen and Johnson & Johnson.
Individuals, mostly women, suffering from blurred vision, night vision loss, or other eyesight damage, and have taken Elmiron regularly and for years, could be eligible for lump-sum monetary compensation by filing an Elmiron eye damage lawsuit. Plaintiffs suing the drugmaker, Johnson & Johnson, are seeking reimbursement for lost wages, and punitive awards that could hold the company accountable for failing to warn them about the potential for Elmiron to cause eyesight damage.
More Recent Elmiron Eye Lawsuit News:
Lawyers for Elmiron Eye Lawsuits
Attorneys handling Elmiron Eye lawsuits for leukemia, non-Hodgkin lymphoma, and multiple myeloma offer free, no-obligation case review for individuals and families who believe they may have grounds to file a Elmiron Eye lawsuit. Working on a contingency basis, these attorneys are committed to never charging legal fees unless they win compensation in your Elmiron Eye lawsuit. The product liability litigators handling Roundup claims at OnderLaw have a strong track record of success in representing families harmed by dangerous drugs and consumer products.