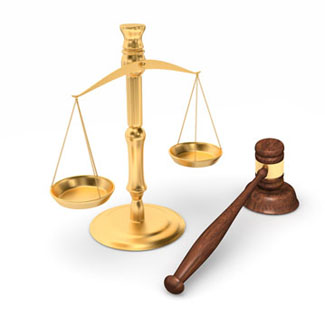 Canadian Government Issues Elmiron Warning to Physicians
Women are coming forward in record number complaining of vision loss linked to taking Elmiron
Tuesday, December 29, 2020 - Elmiron (pentosan polysulfate sodium) is a drug taken mostly by women with painful bladder syndrome known by the name interstitial cystitis (IC). For more than two decades, millions of American women have been routinely prescribed Elmiron to help alleviate their bladder and urinary discomfort. Elmiron works differently than most drugs in that it must be taken for about three months and has to build up in the blood before it becomes effective. Thousands of women that have taken Elmiron have linked the drug to a sort of blindness called macular degeneration. Those with macular degeneration have difficulty reading in sub-optimal lighting conditions and also have trouble driving at night. Elmiron Eye lawsuits are represented by top national attorneys working on a contingency basis and are committed to a free consultation and never charging legal fees unless they win compensation for your Elmiron Eye lawsuit.
Johnson & Johnson has enjoyed a monopoly on producing and selling Elmiron since the early 1990s and has made billions in the process. For more than a decade, Johnson & Johnson failed to warn consumers of the eyesight damage danger of taking the drug. It was only recently that macular degeneration has been added to the drug's warning label and the company now recommends that doctors refrain from prescribing Elmiron to patients with a history of such eyesight difficulties. The other day the government in Canada took measures to alert the vision care professional community of the dangers of Elmiron and guided them. According to MonDaq, "Health Canada released a Dear Health Professional Letter on December 15, 2020, to advise healthcare professionals, including urologists, urogynecologists, ophthalmologists, optometrists, family physicians, and pharmacists about cases of pigmentary maculopathy reported with the use of Elmiron. Cases of pigmentary maculopathy, which involves changes to the retina that can cause vision loss and impairment, have been reported with Elmiron usage. Individuals who have used Elmiron for three years or longer are particularly at risk."
Elmiron eyesight damage lawyers are interviewing people that have taken Elmiron for many years and are now experiencing vision difficulty. Law 360.com recently wrote about the alleged eyesight damage caused by Johnson and Johnson's Elmiron in an article titled: "Predicting 'Several Hundreds of Cases,' MDL Panel Sends Elmiron Lawsuits to New Jersey." They wrote, "In a Tuesday order, the U.S. Judicial Panel on Multidistrict Litigation appointed U.S. District Judge Brian Martinotti to oversee the lawsuits, which allege that Elmiron, used to treat chronic bladder infection called interstitial cystitis, causes eye problems." Multidistrict Litigation is not the same as a class action in that each plaintiff's damages are considered separately. MDL is intended to free court time by consolidating repetitive administrative proceedings and discovery. More importantly, a Daubert Hearing could decide the science governing Elmiron's catastrophic side effects and also approve which expert witnesses the plaintiff may call. Other notable MDL cases involved asbestos, tobacco, and more recently, 3M's Combat Arms Earplugs sold to the U.S. military which allegedly have caused severe hearing damage. The 3M MDL is the largest MDL class action in American history. Experts think that thousands of women may come forward in the months to come and draw the connection between their vision damage and taking Elmiron for many years. Johnson & Johnson is accused of failing to warn their clients about what they knew or were obligated to know regarding Elmiron and macular degeneration.
More Recent Elmiron Eye Lawsuit News:
Lawyers for Elmiron Eye Lawsuits
Attorneys handling Elmiron Eye lawsuits for leukemia, non-Hodgkin lymphoma, and multiple myeloma offer free, no-obligation case review for individuals and families who believe they may have grounds to file a Elmiron Eye lawsuit. Working on a contingency basis, these attorneys are committed to never charging legal fees unless they win compensation in your Elmiron Eye lawsuit. The product liability litigators handling Roundup claims at OnderLaw have a strong track record of success in representing families harmed by dangerous drugs and consumer products.