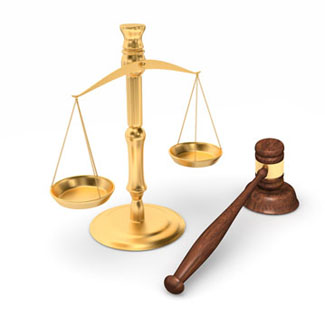 Janssen Waiting Until 2020 To Admit Elmiron Blindness
Janssen Pharmaceutical has enjoyed a decades-long monopoly as the only FDA approved Elmiron drug
Tuesday, February 16, 2021 - Johnson & Johnson may be in more legal hot water now that b individuals and ophthalmologists claim their anti-IC drug Elmiron allegedly caused permanent eyesight damage. Interstitial Cystitis (IC) is a painful, chronic bladder condition. Johnson & Johnson has enjoyed a decades-long monopoly and made billions of dollars selling Elmiron but failed for decades to warn consumers that the drug can cause blindness. The company update the official OrthoElmiron website only recently to include warnings like: "Visual symptoms that have been reported include: difficulty reading, slow adjustment to low or reduced light environments, and blurred vision, " and "Pigment changes in the retina of the eye (also referred to as pigmentary maculopathy in medical journal articles) have been reported with long-term use of ELMIRON." Elmiron's other side effects include "side effects are hair loss, diarrhea, nausea, blood in the stool, headache, rash, upset stomach, abnormal liver function tests, dizziness, and bruising." Scientists believe that eyesight damage may continue even when one discontinues using Elmiron. American's suffering from Elmiron Eye Problems should consult with an experienced attorney handling Elmiron claims.
Elmiron must be taken for at least three months to build up in the blood before IC pain relief begins. Elmiron is manufactured by Janssen Pharmaceuticals, a subsidiary of Johnson & Johnson. Lawsuits filed around the country are being transferred to Federal Court so that repetitive court procedure may be consolidated. 130 Elmiron Blindness plaintiffs have been grouped into a multi-district litigation (MDL). MDL saves thousands of hours of court time by eliminating repetitive administrative procedures such as discovery and expert witness interviews and validates the science that underlies the plaintiff's case. Elmiron plaintiffs claim to have suffered several categories of eyesight problems such as and pigmentary maculopathy and macular degeneration. Macular degeneration is thought to be age-related but now appears to be caused by using Elmiron. Scientists have discovered that the longer one uses Elmiron, the greater the degree of vision loss and that their vision loss is irreversible. Maculopathy is a scientific term for having trouble seeing in less than optimal lighting conditions. Elmiron victims have trouble reading and also seeing and driving after dark. The Elmiron MDL is being spearheaded by Danielle Mason of Sanders Phillips Grossman LLC and will be heard in the U.S. District Court for the District of New Jersey, according to PR NewsWire. Judge Brian R. Martinotti will listen to a team of 18 female lawyers representing the plaintiffs. The female lawyer panel makeup reflects that most of the plaintiffs that have been affected by Elmiron are women.
Thousands of women with Elmiron blindness are expected to come forward in the coming months and to file a claim against the company. If you have taken Elmiron and suspect it may have been the cause of your vision problems, you should see an ophthalmologist and establish the degree of your eyesight damage and then contact an Elmiron Vision Damage Lawyer for a free, no-cost, no-obligation consultation.
More Recent Elmiron Eye Lawsuit News:
Lawyers for Elmiron Eye Lawsuits
Attorneys handling Elmiron Eye lawsuits for leukemia, non-Hodgkin lymphoma, and multiple myeloma offer free, no-obligation case review for individuals and families who believe they may have grounds to file a Elmiron Eye lawsuit. Working on a contingency basis, these attorneys are committed to never charging legal fees unless they win compensation in your Elmiron Eye lawsuit. The product liability litigators handling Roundup claims at OnderLaw have a strong track record of success in representing families harmed by dangerous drugs and consumer products.