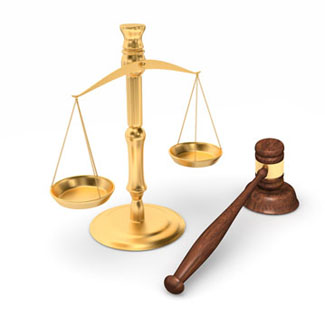 Janssen Pharmaceutical Failed To Warn Their Patients That One in Four User May Lose Their Eyesight
Millions of Americans may be at risk of suffering permanent eyesight damage from taking the IC drug
Monday, November 23, 2020 - Millions of Americans, women, in particular, may be at risk of suffering permanent eyesight damage leading to irreversible blindness from having taken the drug Elmiron regularly and for many years. Janssen Pharmaceuticals, the maker of Elmiron, and a division of Johnson & Johnson have enjoyed a monopoly since the early 1990s granted to them by the Food and Drug Administration (FDA). Elmiron is the only FDA-approved medicine to treat Interstitial cystitis (IC), the persistent, reoccurring bladder and pelvis area pain so severe that sufferers need to take Elmiron daily for three months before the pain-relief benefits of the drug are felt. Hundreds of thousands of women have been taking Elmiron for most of their lives because to stop means pain reoccurrence. Elmiron patients have reported the ghastly side effect of macular degeneration, a condition associated with advanced age, where a person can no longer adjust to changes in light and may have difficulty reading. The macula is a part of the retina, a portion of the eye is responsible for delivering clarity of visions. Scientists fear that not only is the vision damage caused by Elmiron permanent, the degeneration of one's eyesight may continue for years after one stops taking the drug. Ophthalmologists from California's prestigious Kaiser Permanente hospital have studied patients taking Elmiron and have reported their conclusions to the public.
According to Science Daily.com (SD), researchers have concluded that the symptoms of Elmiron poisoning may have been masked as simple age-related macular degeneration and that there can be no doubt of the link between the drug and the eyesight condition. "They found that about one-quarter of patients with significant exposure to Elmiron showed definite signs of eye damage and that this medication toxicity could masquerade as other known retinal conditions, such as age-related macular degeneration or pattern dystrophy," SD reported. The publication also highlighted, "New study shows about a quarter of patients with significant exposure to the drug show signs of retinal damage." National Emiron vision loss lawsuit lawyers have a distinguished track record of success against billion-dollar pharmaceuticals, winning millions on behalf of clients harmed by corporate greed and negligence.
That news alone should have been sufficient to force the makers of Elmiron to take notice and immediately warn consumers. Unfortunately for thousands of women, the company did not update their Elmiron product warning label for over a year and only when forced by the Food and Drug Administration (FDA) to do so. The FDA ordered new warnings and precautions in their Access Data FDA government web site in June of 2020. The FDA warns, "Pigmentary changes in the retina, ... pigmentary maculopathy, have been identified with long-term use of Elmiron. Although most of these cases occurred after 3 years of use or longer, cases have been seen with a shorter duration of use. While the etiology is unclear, cumulative dose appears to be a risk factor. Visual symptoms in the reported cases included difficulty reading, slow adjustment to low or reduced light environments, and blurred vision."
More Recent Elmiron Eye Lawsuit News:
Lawyers for Elmiron Eye Lawsuits
Attorneys handling Elmiron Eye lawsuits for leukemia, non-Hodgkin lymphoma, and multiple myeloma offer free, no-obligation case review for individuals and families who believe they may have grounds to file a Elmiron Eye lawsuit. Working on a contingency basis, these attorneys are committed to never charging legal fees unless they win compensation in your Elmiron Eye lawsuit. The product liability litigators handling Roundup claims at OnderLaw have a strong track record of success in representing families harmed by dangerous drugs and consumer products.