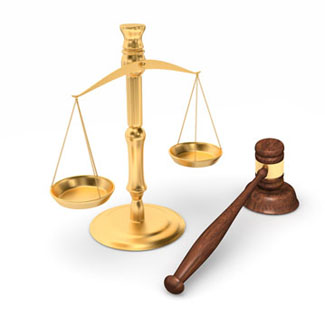 Elmiron (PPS) Leaves A Specific Signature On A Patient's Retina
Scientists have determined that maculopathy in patients taking Elmiron is different from the general form of the condition
Wednesday, February 24, 2021 - A study conducted recently by Neil S Kalbag, Nenita Maganti, Alice T Lyon, Rukhsana G Mirza, working for the Department of Ophthalmology at Northwestern University has found that the anti-IC drug Elmiron leaves an identifiable signature on the retinas of those suffering the drug's side effects. Vision damage specifically linked to taking Elmiron was identified by a form of imaging left on the retina of Elmiron patients that was not there in patients with maculopathy that had not taken Elmiron. The group studied 131 Elmiron (PPS) patients, mostly women averaging about 59 years old, and found that 40 had imaged. The four scientists could be called upon to give their medical testimony in lawsuits against Janssen Pharmaceuticals, the maker of Elmiron, and a subsidiary of Johnson & Johnson. Individuals that have taken Elmiron have experienced retinal maculopathy, a form of vision damage, which hinders the ability to see in less than optimal lighting conditions. People that have file Elmiron vision damage lawsuits claim that the drug caused them to have difficulty reading or driving at night, among other vision damage. Elmiron vision damage attorneys are available for free, no-cost, no-obligation consultations to determine your eligibility to file a claim against Janssen and Johnson & Johnson. Thousands of women with Elmiron Vision Damage are expected to come forward to file claims in the weeks and months after the first bellwether trial is decided early this year.
Janssen Pharmaceuticals have enjoyed a monopoly as the only medicine available by prescription to treat interstitial cystitis (IC) which is a painful bladder. Interstitial Cystitis affects approximately one in six women in the US, according to statistics. Elmiron causes mucous to build up and protects the exposed lining of the bladder. It takes about three months of taking Elmiron before it becomes effective. Janssen has been accused of failing to warn patients of the drug's vision damaging side effects until 2020, more than 20 years after being on the market. Macular degeneration was once thought to be age-related and might now be attributed to the drug's side effects.
More alarming, however, than that Elmiron vision damage signature, is that the scientists were also concerned that the retinal macular degeneration caused by taking Elmiron may be permanent and progressive, even after the patient stops taking the drug. The doctors reported, "Additionally, some patients in our suspect group were examined in the clinic post-drug cessation, so it is unclear at which point in their course of treatment pigmentary changes developed. A recent case study discussed the possibility of progressing maculopathy after discontinuation of the drug, where a 67-year-old woman with a history of PPS use for 18 years presented with worsening vision despite stopping the drug at the age of 62.15 Additionally, a retrospective study by Shah et al proposed that pigmentary changes can continue to develop for at least ten years after the cessation of PPS."
More Recent Elmiron Eye Lawsuit News:
Lawyers for Elmiron Eye Lawsuits
Attorneys handling Elmiron Eye lawsuits for leukemia, non-Hodgkin lymphoma, and multiple myeloma offer free, no-obligation case review for individuals and families who believe they may have grounds to file a Elmiron Eye lawsuit. Working on a contingency basis, these attorneys are committed to never charging legal fees unless they win compensation in your Elmiron Eye lawsuit. The product liability litigators handling Roundup claims at OnderLaw have a strong track record of success in representing families harmed by dangerous drugs and consumer products.